Sustainable Solutions in Action with Bushmills
In 2021 one of our long-standing Tubes customers, Bushmills, was challenged on the recyclability of its products by Tesco.

The Challenge

It approached us for assistance and we initiated a lengthy development process before coming to a solution – a perforation on the tube to allow the paper and metal parts of the product to be separated from each other and recycled. We have a patent pending for the unique design. Obtaining the official UK recyclability symbol proved another challenge as it set a high bar for what qualifies as easy to separate. Its exact guidance was that your grandpa or granny must be able to get the metal base off the tube without using any tools.
The Process
The hard work paid off when we supplied 250k tubes with perforation to our customer for sale in the UK. And the client must be happy because it has asked us to add the perforation to all its tubes for 2023, over 1.5 million units!
Whyte & Mackay has also adopted the perforated tube in 2023 for its Jura malt, meaning that by the end of the year over 70% of our shaped tubes will have this unique feature.
The Solution
This project is a notable example of what we can achieve when all the individual businesses collaborate. To bring this product to market we started with ideas from machine operators on how best to split the tubes open, the design department came up with multiple perforation variants to test, Compack Cartons and Blue Box Design ran trial materials to be tested on the tubes production lines, Blue Box Design added the recyclability instructions to the tubes for the customer to see and the sales team coordinated with the customer to make sure it was happy with the results.

In addition to keeping our customer happy we have produced a design that makes sure more of our products will end up being recycled and turned into something else, which is good for the planet. Whisky (or Whiskey to our Irish friends) is sold all over the world in places that may not have the same facilities for recycling rubbish that we have in Scotland.
Although we cannot control what consumers do with our products when they are finished with them, we can make it easier for them to make the right decision and this perforated tube certainly does that.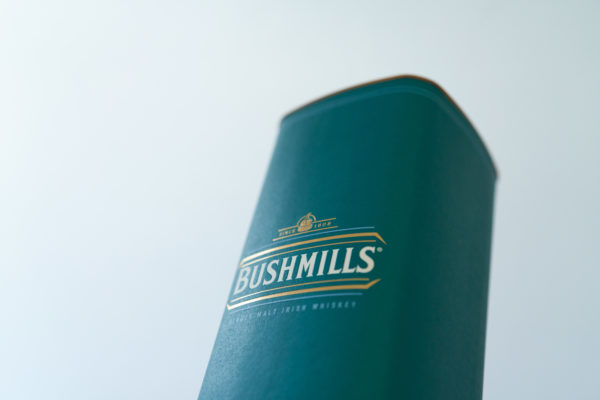 Bushmills, fully recyclable tube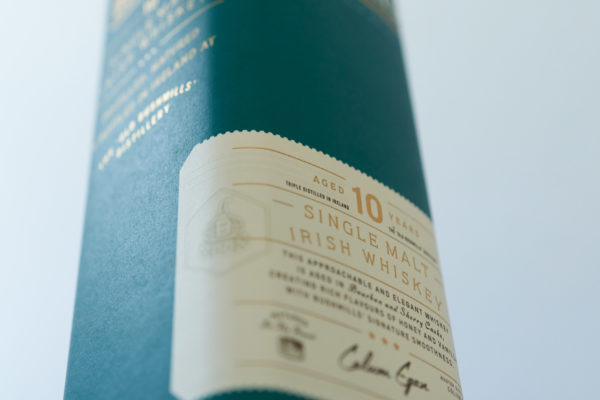 Bushmills, fully recyclable tube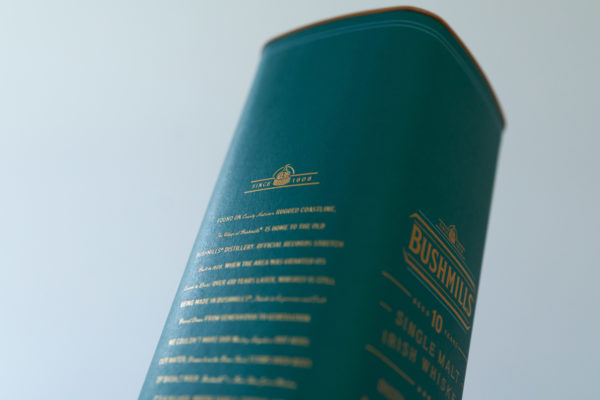 Bushmills, fully recyclable tube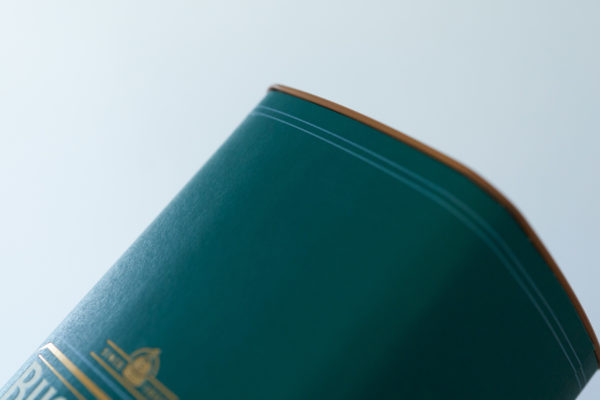 Bushmills, fully recyclable tube
Learn about our tube separation feature - the recycling solution on our round and shaped tubes.
At McLaren Packaging, we employ the principles of Design for Sustainability to improve the recyclability of our products.
We have created a separate for recycling solution on our round and shaped tubes to allow the carton board body and tin base to be easily separated from each other and recycled in the relevant waste recovery streams.
Our innovative separate for recycling design has now been adopted by 70% of our shaped tube customers and our aim is to reach 100% by the end of 2023.
Collectively we are creating eye catching, eco-conscious packaging designs that are Sustainable. For Life.